Related Links
Recommended Links

Site News
Books About Music
Biographies
---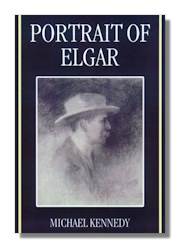 Portrait of Elgar. Michael Kennedy. Oxford University Press. 1993. ISBN 0198163657 (paperback).

The public image of Elgar as patriotic country squire was established in his lifetime, but, in reality, it concealed a highly complex, sometimes baffling, private individual. Although acquaintances found him a man of endless curiosity and good humour, his family and close friends knew him to be rather different: a prey to despair, neurotically mistrustful both of himself and of those who loved him and so damaged by the condescension and neglect of his early years that emotionally he never recovered. This is a reissue of the third edition of Michael Kenedy's portrait of this complexman - not an analytical survey of the music but a faithful likeness of the composer, recognizable, but at the same time a thoroughly individual interpretation of the subject. Extensive chronological list of works in appendix. For the general reader.
Elgar: A Life in Photographs. Jerrold Northrop Moore. Oxford University Press. 1988. ISBN 0193154250 (paperback).
---
Edward Kennedy "Duke" Ellington
The Duke Ellington Reader. Mark Tucker (Editor). Oxford University Press. 1993. ISBN 0195054105 (hardcover), 0195093917 (paperback).
Duke Ellington. James Lincoln Collier. Oxford University Press/MacMillan Publishing . 1987/1991. ISBN 0195037707/ 0027229858 (hardcovers)

Read the Classical Net Review of this book.
---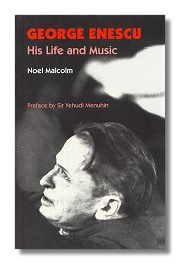 George Enescu: His Life and Music. Noel Malcolm, with preface by Sir Yehudi Menuhin. Toccata Press. ISBN 0907689329 (hardcover), 0907689337 (paperback).

This, the first full-length study of Enescu to be written in the West, tells the story of his life and development as a composer.