Concert Review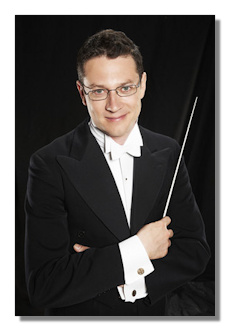 West Side Story (concert version)
Mikaela Bennett - Maria
Ross Lekites - Tony
Eden Espinosa - Anita
Leo Roberts - Riff
Gian Marco Schiaretti - Bernardo
Students from ArtsEd & Mountview
Stephen Whitson, stage director
John Wilson Orchestra
London, Royal Albert Hall, 11 August 2018
Musically strong, but dramatically weak
To mark Leonard Bernstein's centenary several performances in the BBC Proms are dedicated to Lenny's rich and diverse legacy. His essential contribution to stage and screen was commemorated with revivals of West Side Story and, later this month, On The Town. West Side Story was brought in a hybrid version, directed by Stephen Whitson, and performed by John Wilson and his eponymous orchestra and an international cast of singers. Half concert, half staged, it took its strengths from Wilson's irresistible conducting and some of the singing, but as a whole the dramatic and emotional impact of the work was seriously underplayed.
It's interesting to hear Bernstein lament in his last long interview published in "Dinner with Lenny" by Jonathan Cott (1989) about the problems the creators faced to cast West Side Story for the premiere in 1957. "Casting that show was a very tough problem because the actors had to be able to sing and dance and be taken for teenagers…. Some of them were wonderful singers, but couldn't dance very well. Or they were great dancers who couldn't sing very well… and if they could do both, they couldn't act. We went through hell." A concert version which omits the choreography, most of the dialogue and some of the dramatic scenes "solves" a few of these issues the hard way, but creates others, and still has to deal with finding suitable voices. And Bernstein wasn't even considering political correctness then.
As it goes nowadays in our brave world wherein political correctness is sabotaging even the most basic common sense (let alone an informed approach to a work of art), this performance of West Side Story was overshadowed by a row over the so-called "whitewashing" of the female lead. The announced singer Sierra Boggess, the American Broadway and West End star who has successfully sung the role of Maria and others on previous Proms, felt obliged to withdraw after suffering backlash in the US from overzealous critics who thought the role of Puerto Rican Maria should go to a Latin-American performer. Canadian-born Mikaela Bennett stepped in and your guess is just as good as mine as to what her Latin-American connections are. That this was after all primarily a concert performance where voices instead of backgrounds matter, was of apparently no consequence. Neither, I'm sorry to say, that Bennett is a far less accomplished singer than Boggess. But hey, thankfully, with the help of an Ottawa native, everything was politically correct again and the Puerto Ricans escaped another grave insult. I refrained from checking the origin of the other cast members though.
But back to the arts. The annual appearances of John Wilson and his handpicked orchestra have since 2009 become one of the most eagerly anticipated acts of the BBC Proms. There were two shows of West Side Story on the day and at least the evening performance was a total sellout (which means in London's Royal Albert Hall over 5,000 tickets). The orchestra is a crack formation, with superb soloists and a magnificent sound to boast. John Wilson has proven to be the expert guide in reviving Broadway and Hollywood scores and here again the magic worked. The eclectic fusion of Bernstein's music may be well known but I have never heard it perform in such a brilliantly colored and subtly detailed manner as here. It was indeed like hearing the score for the first time. With superbly controlled dynamics and an unerring flair for dramatic impact Wilson switches in a blink from ethereal string tones to the wildest swing and jazz rhythms. Kenneth Tynan's characterization of the music in 1958 "as smooth and savage as a cobra" rang true. The Dance at the gym with its diverse Latin American rhythms was a total riot, as was Cool, but it were the lyrical numbers that proved revelatory by the complexity of their orchestration. And what joy to see the percussionists and drummer work out on their instruments with such cool panache.
Singers and choir appeared in 1950's costumes but that was about the only element to place the action. For the remainder this was very much West Side Story in Kensington anno 2018, with this ugly amplification which gives the voices a metallic twang in the high notes. With most of the dialogue cut and Jerome Robbins' choreography totally absent, we were dealt a West Side Story greatest hits version.
Nothing but praise though for Ross Lekites' Tony who was for my money, with Wilson and the orchestra, really the star of the show. Acting the part within the constraints of the production to perfection, his rendition of the hackneyed Maria was absolutely heart-rending. Mikaela Bennett, on the other hand, lacked as singer and character the innocence for Maria. She was far too eager and knowing to be falling in love the first time, while her singing style sometimes verged on the operatic. After the interval she sounded more convincing in I feel pretty, which has the most ravishing string accompaniment. Eden Espinosa was a fiery Anita but her vocal delivery missed dramatic punch in A boy like that and wit in America. The hilarious Gee, Officer Krupke number however was tremendous fun with Alistair Brammeri's Action and his Jets. The 2nd-Act ballet sequence Somewhere was adroitly turned into a number for soprano and orchestra, sung with ravishingly contained emotion by Louise Alder.
It was expected you had seen West Side Story a few times (and who hasn't, of course…) to grasp the holes left in the narrative. Most crucially at the end when Anita tries to warn Tony but only ends up being humiliated by the Jets, after which she gives them a false message about Maria's death – nothing of this was seen in this version, there was only the music. As a result this was in spite of all a rather unemotional account of the story. We didn't see the deaths of Riff and Bernardo (we heard about them in the 2nd Act after the break) and only Tony is seen dying in the final moments, although this scene was handled far too abrupt to be genuinely moving.
In short, plenty to enjoy this evening, primarily thanks to John Wilson and his fantastic orchestra, and some superb singing, foremost from Ross Lekites. Yet this was above all an homage to the art of Bernstein and orchestrators Irwin Kostal and Sid Ramin, rather than a celebration of West Side Story as a landmark in musical theatre history.
Copyright © 2018, Marc Haegeman