Related Links
Recommended Links

Site News
CD Review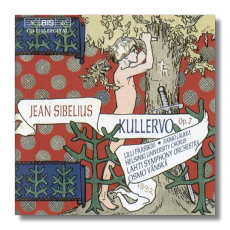 "Kullervo" Symphony Op. 7
Lilli Paasikivi, mezzo-soprano
Raimo Laukka, baritone
Helsinki University Chorus
Lahti Symphony Orchestra/Osmo Vänskä
BIS CD-1215 81m DDD
Kullervo has received a number of recordings over the years with Berglund (twice), Salonen, Panula and Segerstam top of the list. I still retain considerable affection for EMI's pioneering recording of the work with the Boston Symphony Orchestra and Berglund (just released on an EMI Double Forte album).
This new BIS release is now the version to have however. We are used to the Lahti Orchestra at the highest standards in their ongoing Sibelius cycle and Vänskä is an ideal exponent of this occasionally overlong work. The opening theme is filled with nobility and the rambling nature of 'Kullervo's Youth' is also well portrayed. Lili Paasikivi and Raimo Laukka are perfect exponents in 'Kullervo and his Sister', a twenty-five minute movement full of remarkable dramatic content. Vänskä is at his brilliant best in the last two movements, Kullervo goes to War and Kullervo's Death, both panegyrics of typical Sibelian grandeur and eloquence.
The recording is excellent, matched with Andrew Barnett's essential study on the work that makes essential reading. A brilliant end to Vänskä's outstanding Sibelius cycle.
Copyright © 2001, Gerald Fenech